2012 was a great year for new album releases. If I compare how much $$ I spent on music versus last year, 2012 was clearly a better year for music. I was happy to see the return of two bands: Bloc Party and Bryan Scary. Both put out praiseworthy new music. Some bands disappointed with their latest efforts (Muse, Silversun Pickups). But, I am forgiving and will let the offending musicians slide for one album. Overall there was a lot of good music. However, I only list five as my favorites based on how often they get played in my car and home. It is bit of an eclectic mix. Hopefully you'll find something new on this list. Now, without further ado I give you my favorite albums of 2012!
1. Valtari by Sigur Ros: Perhaps the most talented and original group of musicians on the planet. I understand, they're not everyone's cup of tea. When lyrics are in Icelandic or "Hopelandic" (I can never tell the difference), it is hard for an American audience to connect. But, I believe their music transcends language barriers. This album requires active listening to visualize the images they paint with music. I've played this album more than any other this year. Mesmerizing.

Must download: "Dauðalogn" "Varúð"
2.
Lightning
by Matt and Kim: Stacked full with sing-a-long songs, there is no possible way anyone can walk away with a bad attitude after listening to this album. Synths, funky beats, and catchy lyrics make this the ultimate road trip record for 2012. Everyone in you car will be singing and hopping along. Also! Matt and Kim produced the best music video of the year for their song
"Let's Go"

Must download: "Let's Go" "I Said"
3. Apocryhon by The Sword: Best metal album of the year. Period. The Sword hearkens back to the golden age of metal with absolute mastery in this album. Elements of Sci-fi, fantasy, mythology combined with Black Sabbath-like guitar riffs and rhythms will force you to don your jean jacket, throw up your devil horns, and bang your head. This album is accessible to folks who don't consider themselves metalheads, but appreciate a good aggressive record to listen to. I simply love this record.
Must download: "Hawks & Serpents" "Apocryphon"
4. The Church of Rock and Roll by Foxy Shazam: Unknown to many, the Church of Rock and Roll resides in Cincinnati with Eric Nally as their head Pastor. Foxy Shazam continues to establish themselves as the closest thing this generation will ever get to Queen with this album. Some songs may come off as campy or tongue in cheek ("I Like It" "The Temple"), but there is also great sincerity in their music that draws fans' loyalty ("Forever Together" "The Streets"). There is still so much potential that this band has yet to tap. But, will the music world in it's present state ever be able handle this very talented group?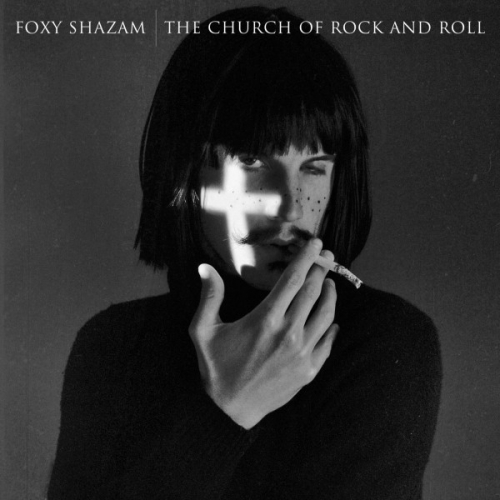 Must download: "Holy Touch" "The Streets"
5. Comet by the Bouncing Souls: A great great punk album. Their best record since Anchor's Aweigh in 2003. Certainly the most earnest and sincere album of 2012. These NJ punkers serve notice on how punk rock should be: accessible. An album for the people, this record ranks as one of their best.
Must download: "Comet" "Ship in a Bottle"
That's a wrap for 2012! Have a blissfull 2013!